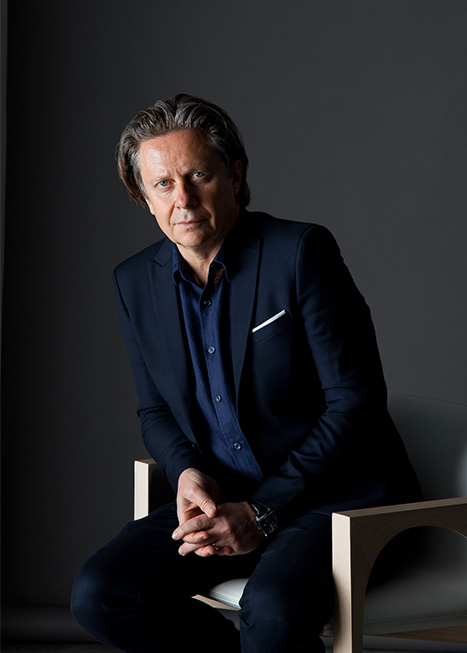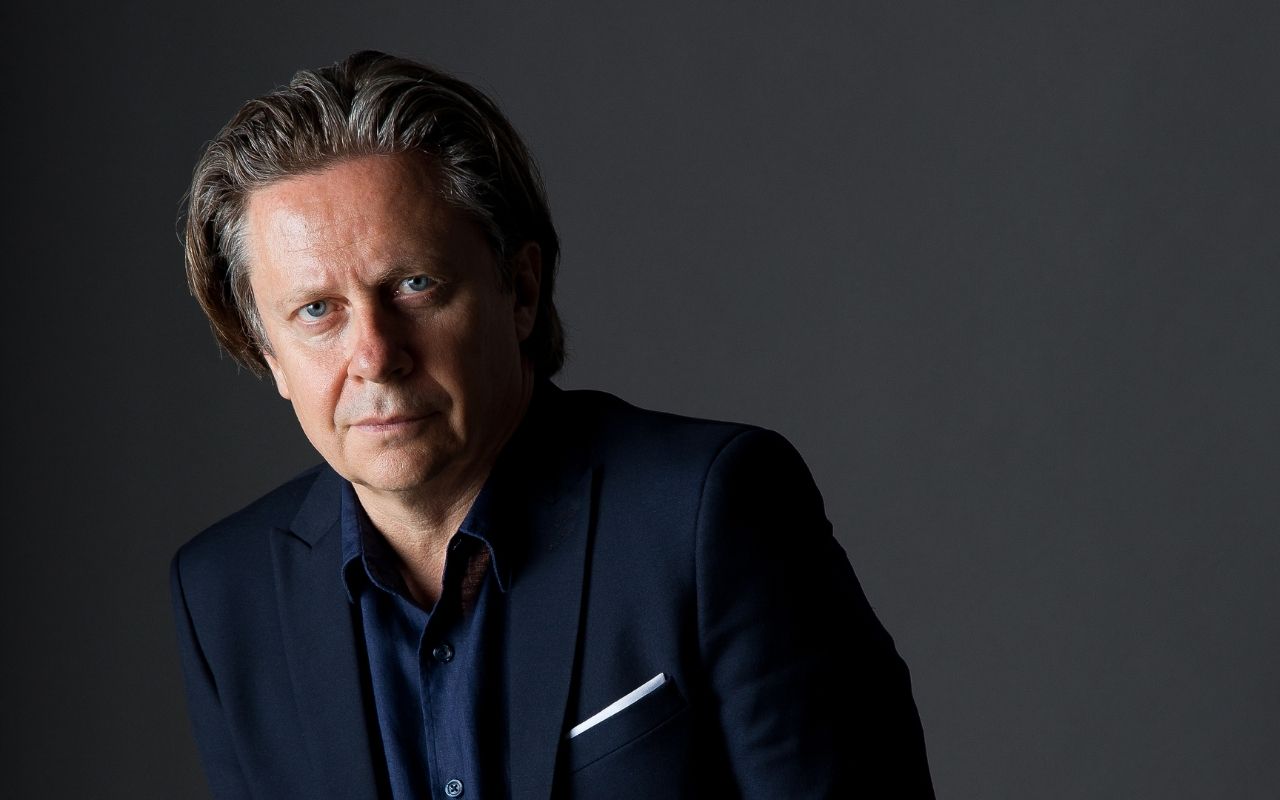 Biography
Jean-PhilippeNuel
"Each project represents for me a new adventure, both human and creative, an experience rich in encounters and sharing.
We have named this adventure "Space Odysseys": a journey through time where buildings are created and transformed, a journey where the projects have taken my team and me on the seas (with the Ponant company) and to the four corners of the world.
"Coming from a family of architects passionate about design and contemporary creations, my interest in architecture, interior architecture and design was obvious. I have always loved literature, cinema, art… and the realization of an architectural project is for me a synthesis of all these inspirations."
Each project leads to the creation of a new universe, a unique story. We do research for each of our creations in order to capture the soul of the place, we try to build environments that are not only aesthetic, but also sources of emotions. The ambition is to create unique places with real identities.
Professional background
"After graduating from the Beaux-Arts de Paris and specializing in architectural theory, I followed the path of young architects, alternating between experiences in agencies and competitions. I then won several calls for projects including an international competition presided over by Kenzō Tange. This allowed me to quickly acquire a certain recognition and thus participate in other consultations at a time when the turnover was not yet required. These experiences very quickly led me to the creation of an agency with this desire to seize all opportunities."
Hotels
At less than 30 years old, Jean-Philippe Nuel had the opportunity to create his first hotel with a mission of architecture and decoration (Le Clos Médicis, Paris).
"A unique experience that marked the beginning of my career in the hotel industry.
As soon as he finished, the projects followed one another with many boutique hotels in Paris: Le Général, Le Duo, Le Belleval, Le Cinq Codet and Le Lancaster, but also in the provinces: Le Grand Balcon in Toulouse, L'Hôtel de La Paix in Reims, the Villa Koegui in Bayonne and the Léonor in Strasbourg.
"These achievements have naturally led to the realization of projects for large international chains, while continuing to make more intimate projects that allow the creation of a real relationship of proximity with our customers.
In this context, we can mention for example: La Piscine Molitor (MGallery – Accor), the InterContinental – Hôtel Dieu in Lyon and Marseille (IGH Hotels & Resort), the Sofitel Rome Villa Borghese (Accor), the Canopy Paris Trocadero (Hilton), La Clef Champs-Elysées (Ascott), the Marriott in Skopje and Rabat.
Club Med is also one of the agency's most loyal clients, with a dozen creations and renovations over the past twenty years: Yasmina, Tomamu, Gregolimano, Peisey-Vallandry, Tignes…
As for current projects, Studio Jean-Philippe Nuel is working on the conversion of the former Hôtel des Postes in Luxembourg, the Leos estate in Isle-sur-la-Sorgue and the Spa at the Negresco Hotel in Nice.
Boats
Studio Jean-Philippe Nuel has been working with Compagnie du Ponant for the past ten years.
"Through a true relationship of trust, we have been able to participate in the development of the Company by creating a unique brand identity, combining the world of the sea with the French art of living.
The Studio designed the 14 ships of the Company (including the Commandant Charcot in collaboration with Wilmotte & Associates).
Corporate interiors
"Office buildings are spaces in the midst of change, they are no longer simple workplaces, but rather places of life conducive to creation, emulation and well-being."
With a wealth of experience in hospitality, Studio Jean-Philippe Nuel has completed several major projects in the tertiary sector: the Alto Tower in La Défense, the headquarters of Danone Convergence in Rueil-Malmaison, the headquarters of La Banque Postale in Paris, the Nodea building for BNP Paribas Immobilier…
Projects in progress: the Maslö building for Covivio in Levallois-Perret or the rehabilitation of the former headquarters of the IDF Regional Council Carré Invalides for Nexity Entreprises, in Paris.
New-York
Creation in 2019 of Studio Jean-Philippe Nuel & Partners.
"It was my meeting with Sandy Despres-Stevens that was at the origin of this new agency. Sandy has lived in New York for many years and this association has allowed us to carry out projects in the United States in a professional manner."
With its know-how, the agency is also developing in the hospitality and service sectors.
Current projects include the Sofitel New York (Accor), Club Med Utah and the headquarters of the Ardian company.
Design 
Jean-Philippe Nuel is passionate about creation and has the will to touch all the scales of a project. It is naturally that the Studio has developed an activity in product design.
"For each hotel we develop furniture pieces. Sometimes a simple chair can become the emblematic symbol of a project, a real identity brand."
Thanks to this expertise, the Studio has developed collection products for several major brands specializing in seating (Ligne Roset, Cinna, Saint-Luc…), outdoor furniture (Talenti Outdoor Living – Riviera range), lighting (Targetti, MLE Lighting…), door handles (Colombo Design) or carpets (MGallery, Staron, Edition 1.6.9…).
Architecture 
"Like many of my colleagues, I like to consider architecture, interior architecture and design as different steps in the same process: building a project. Therefore, it is always a pleasure for me to do architecture.
Studio Jean-Philippe Nuel has signed several architectural projects such as the Spa of Château Villiers-le-Mahieu, the Flagship Maison Henri Charpentier in Japan (awarded best project), private villas in Sète, La Varenne, Saint Hilaire, the facade of the Villa Koegui in Bayonne and very recently the Chai du Château Fonroque in Saint-Emilion.