Invitation Elysée Palace – France design Week
On September 14, 2022, on the occasion of the 3rd edition of France Design Week, design professionals, including Jean-Philippe Nuel, were invited to the Elysée Palace for the inauguration of the new Council of Ministers table. This meeting allowed the President to congratulate the participants for the spirit of innovation and entrepreneurship that they demonstrate and which contributes to the artistic influence of France.
The table was designed by four students of the National School of Applied Arts and Crafts Olivier de Serres, with the support of the Research and Creation Workshop (ARC) of the Mobilier Natonial.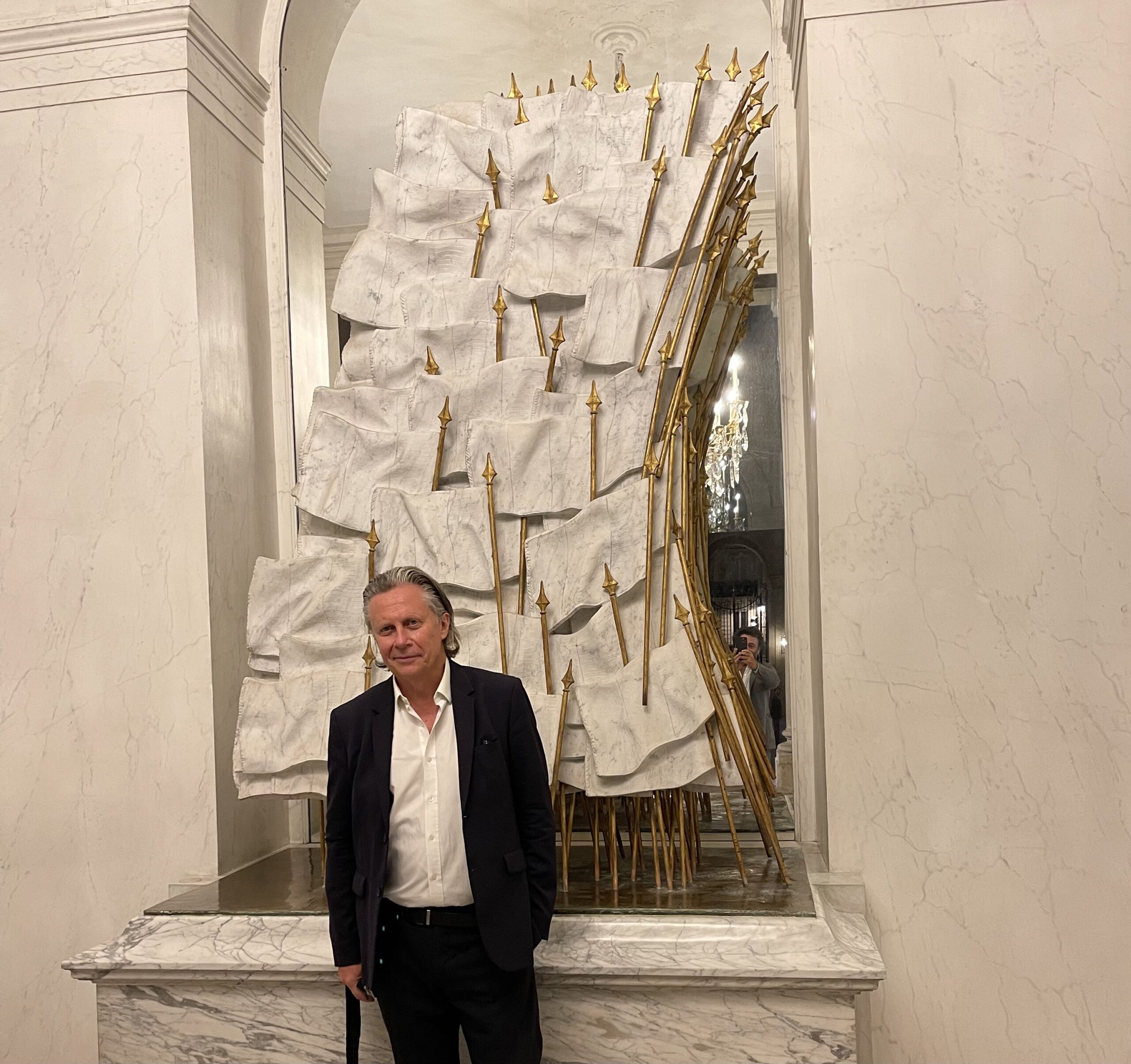 Jean-Philippe Nuel, smiling, in the main hall of the Elysée Palace, in front pf the white marble sculpture "Homage to the revolution of 1789" created by the artist Arman.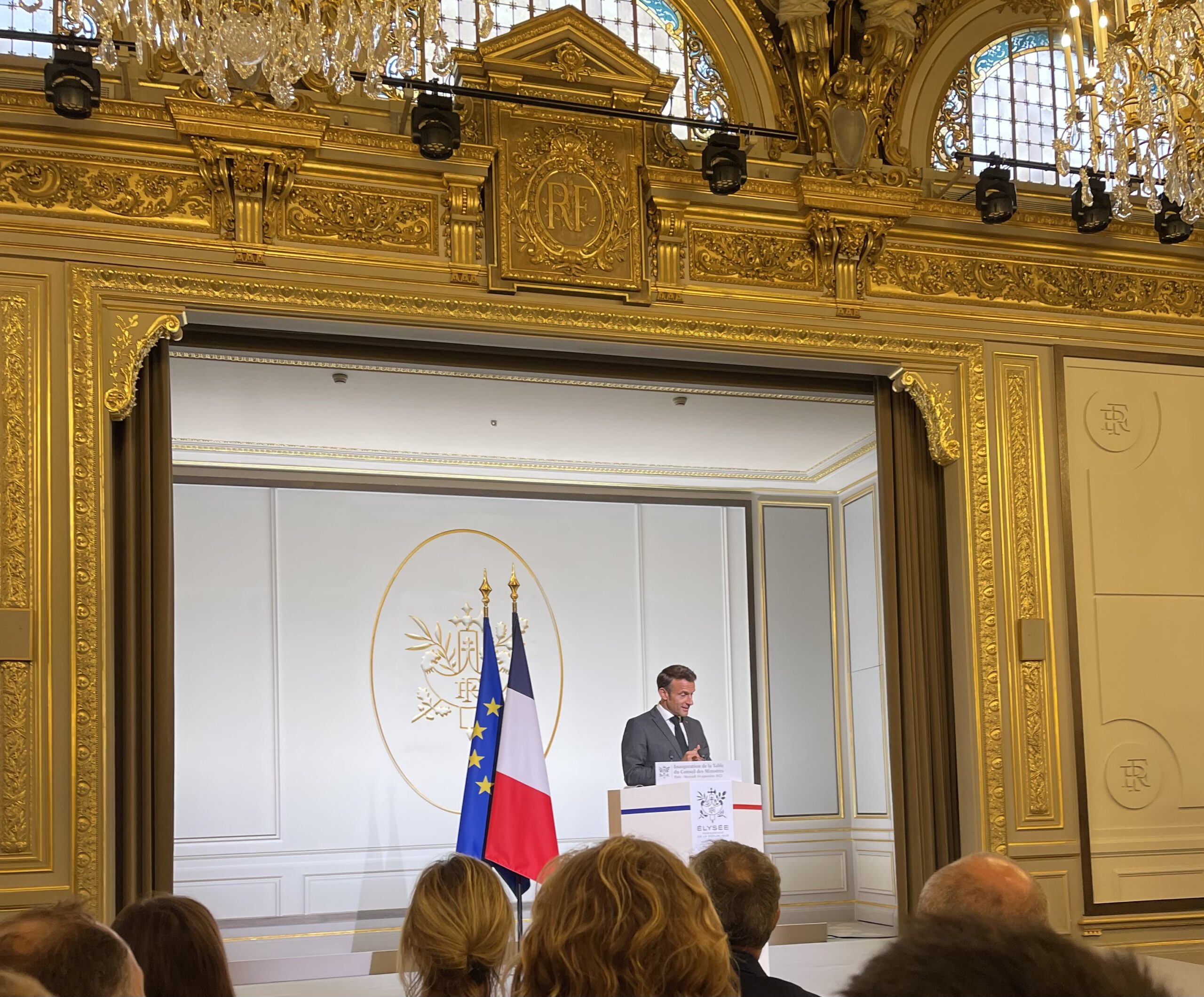 Speech by President Emmanuel Macron at the 3rd edition of France Design Week.