Wine cellar Fonroque
Château Fonroque - Saint-Emilion, France
The architecture of the Château de Fonroque winery is designed as a stone monolith. Stone is very present in St Emilion and the ambition was to translate it into a contemporary project. The claustras in burned wood play in counterpoint of the stone monolith. The graphics retain a freedom in the composition that expresses nature. We find the same graphics in bas-relief on the tanks and in the realization of the railings.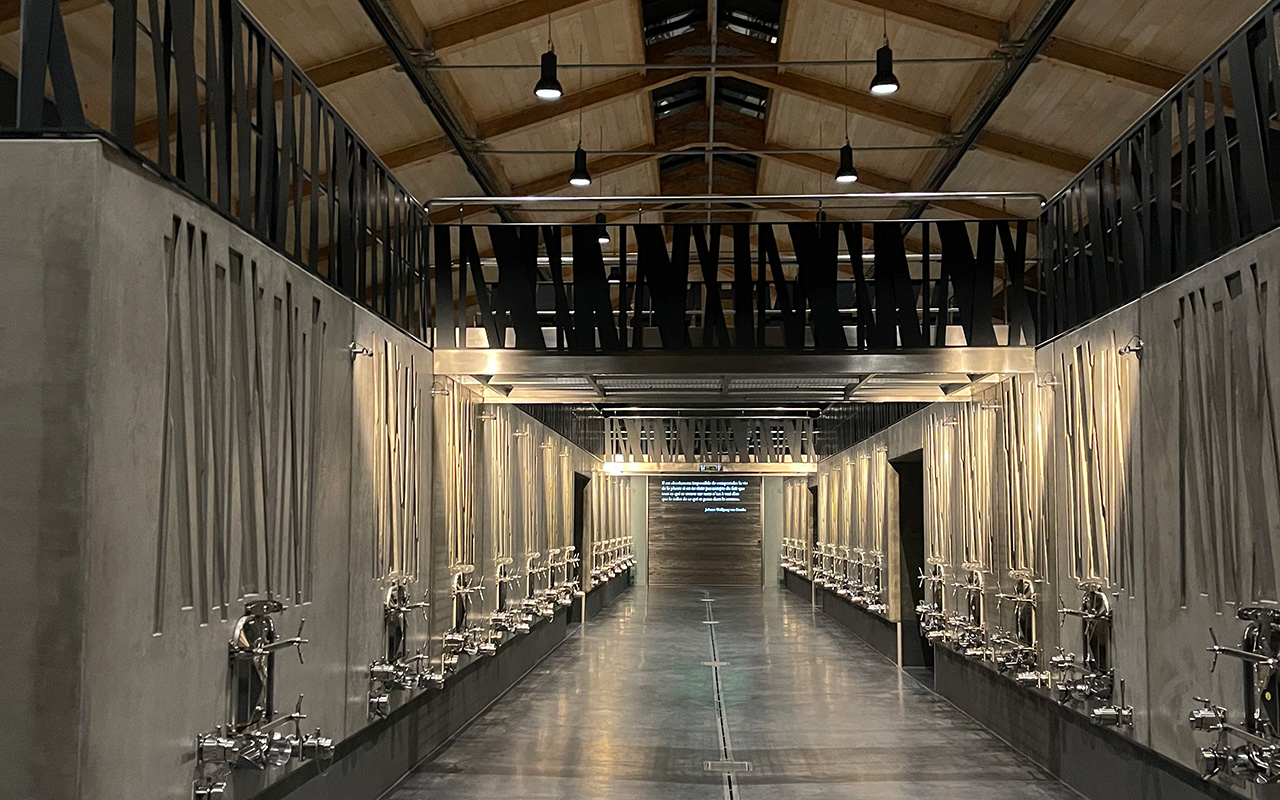 Fonroque vat room ©Studio Jean-Philippe Nuel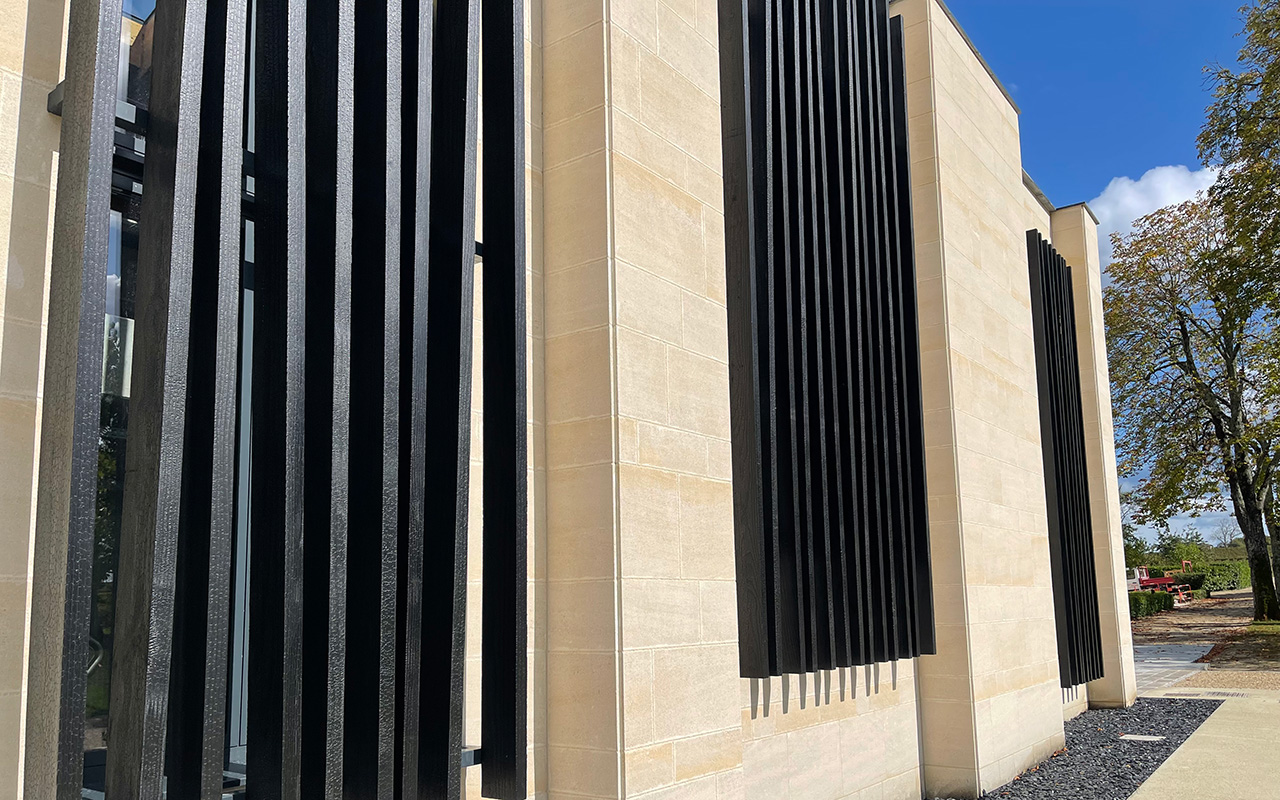 Location
Saint-Emilion, France
Prime contractor
Château Fonroque
Positioning of Château Fonroque
The natural elements, stone and wood, constitute the identity of the project and illustrate the positioning of Château Fonroque in biodynamics. Particular care has been taken in the implantation of the vats according to a radiesthesic analysis of the soil to take into account the underground energies.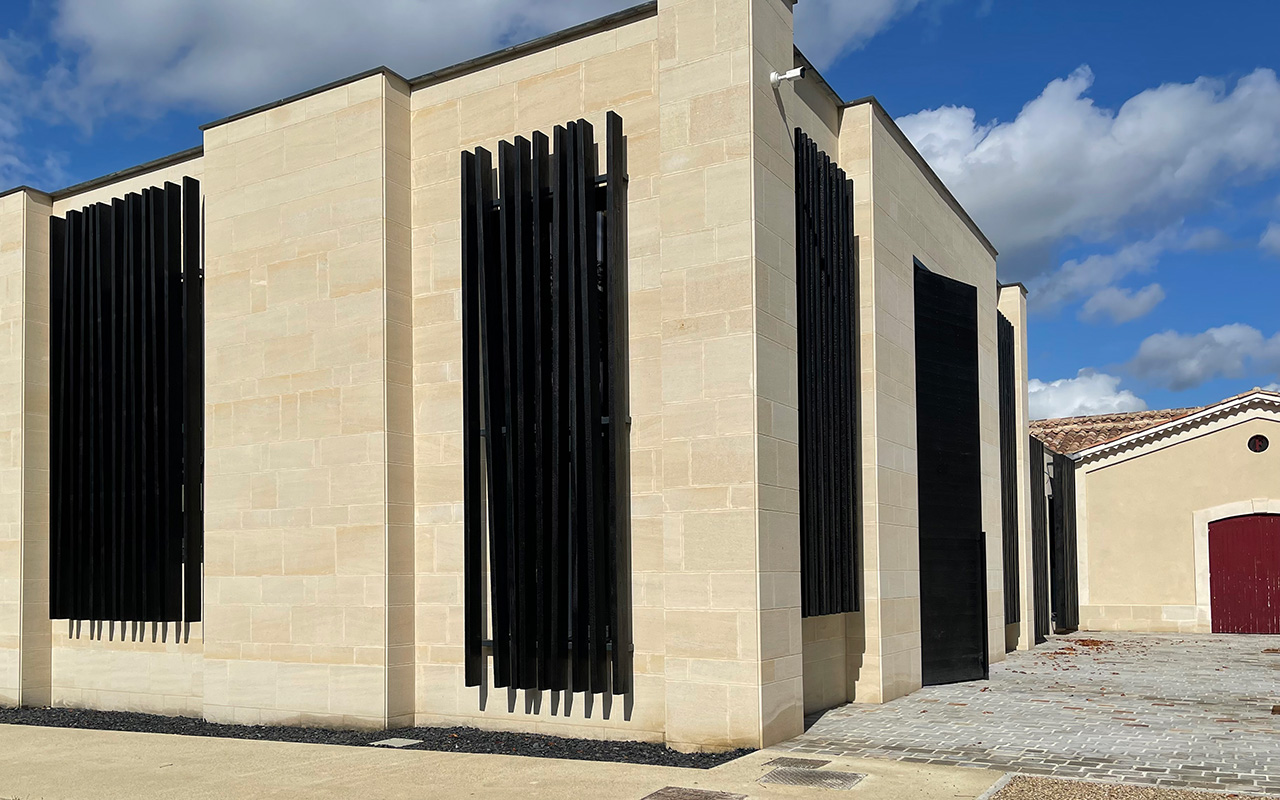 Fonroque vat room ©Studio Jean-Philippe Nuel