Château Hôtel Grand Barrail
Saint-Emilion
The Studio Jean-Philippe Nuel conceived the renovation of the Château Hôtel Grand Barrail as a dialogue between the heritage of the castle and contemporary counterpoints.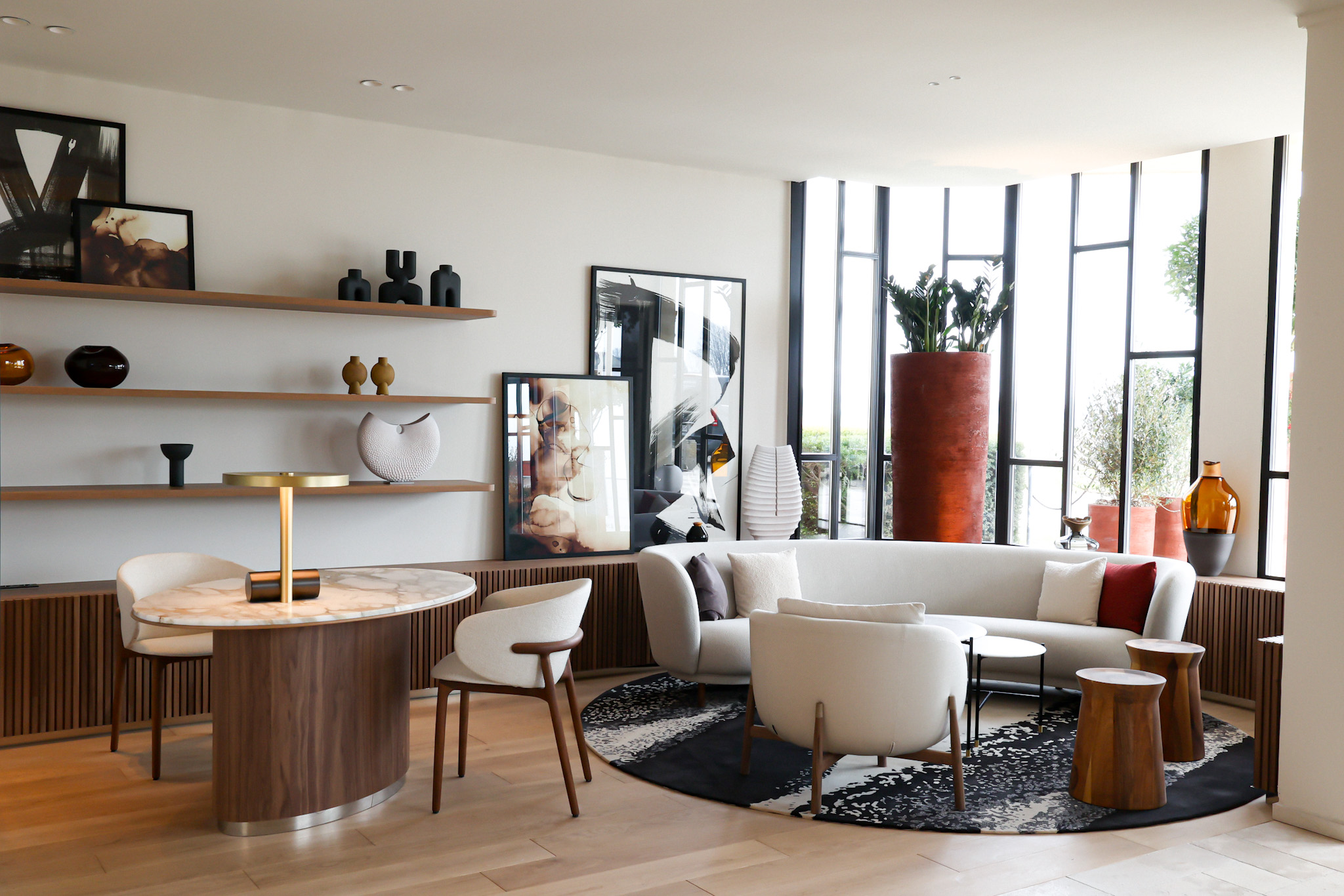 Location
Saint-Emilion, France
Project team
Marine Lafont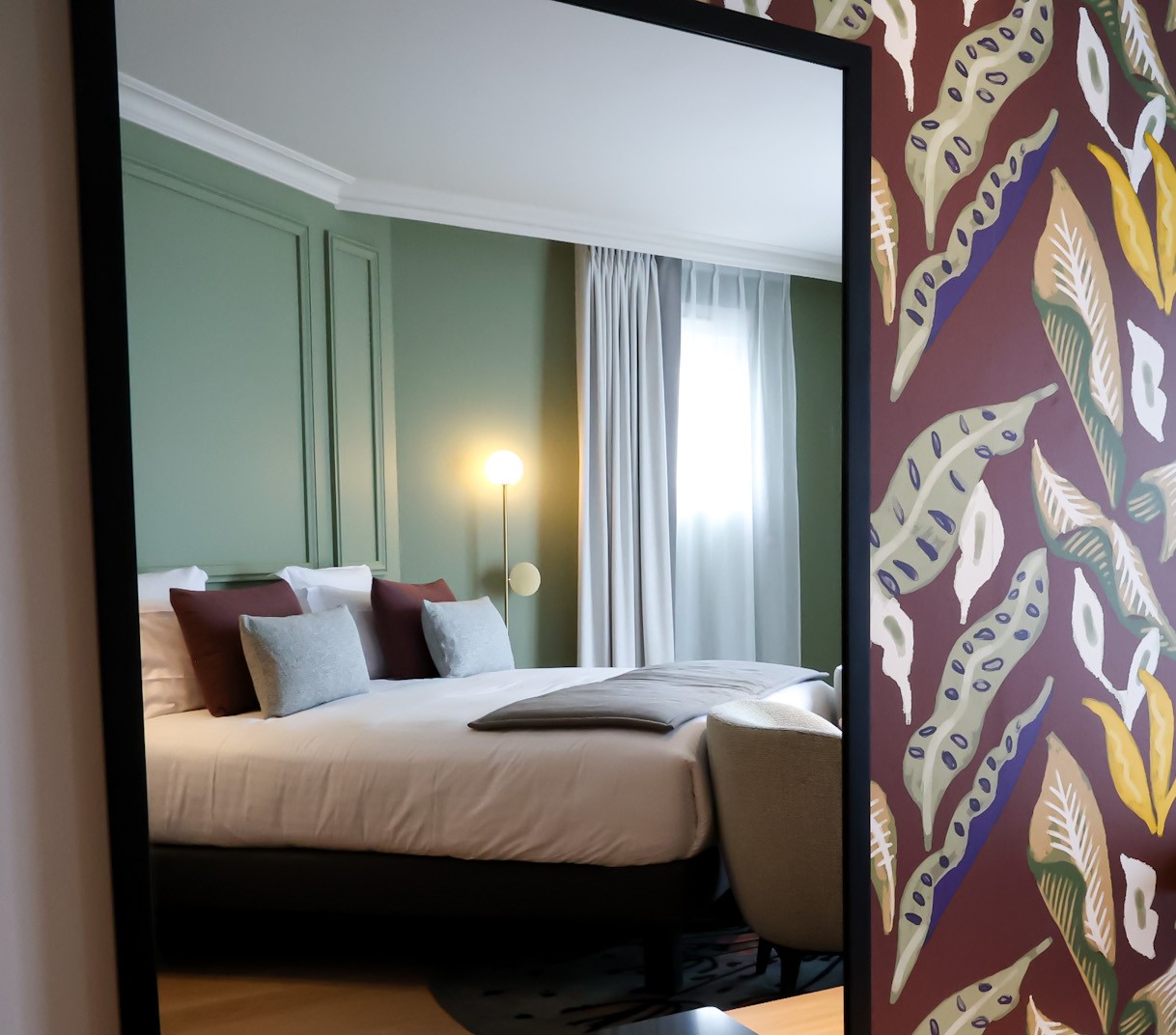 The Moorish Hall
This room is the highlight. A setting that echoes the attachment of the castle's architect to travel and in particular to North Africa. This boudoir is an invitation to travel to the Orient. The Moorish ornaments are preserved as such to pay tribute to the heritage and uniqueness of this castle. The blues, greens, reds, pinks, golds of the Moorish ornaments and stained glass windows are highlighted by a background color that is always this deep blue. Thanks to this dark and muted tint, the ornaments are revealed through this colorful contrast.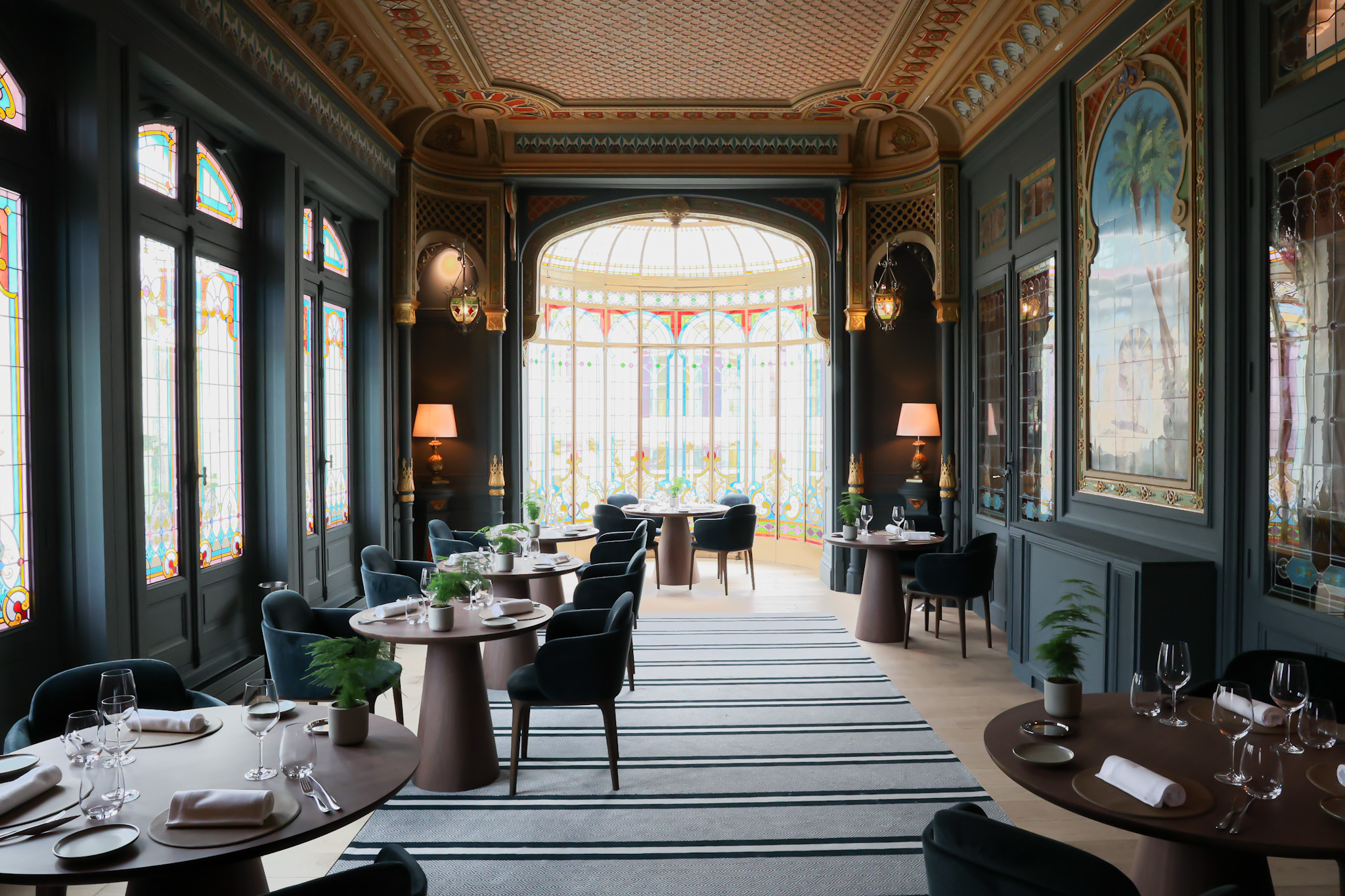 The Bar
The bar was deliberately placed in the rotunda. Creation of a cosy and deliberately subdued setting. The room is entirely composed of modenatures and historical stained glass windows. The red marble of the fireplace is revealed as a point of of appeal. The contemporary armchairs in velvet and leather bring comfort. In dark blue and burgundy, they come to dialogue with the dialogue with the color of the stained glass windows. (Armchairs from Ligne Roset and Moooi and tables from Flexform) All the walls are painted in a muted blue color that dialogues with the harmony of the stained glass. Like the lounge, the restored with gold leaf are sublimated and bring brightness and elegance to the rotunda. The show continues with a contemporary reinterpretation of the chandelier. A majestic light of 2m dresses the ceiling. (Custom made chandelier from Pouenat). This chandelier with a deliberately contemporary aesthetic comes to dialogue with a resolutely modern carpet. The design of the chandelier comes to dialogue with the graphics of the carpet.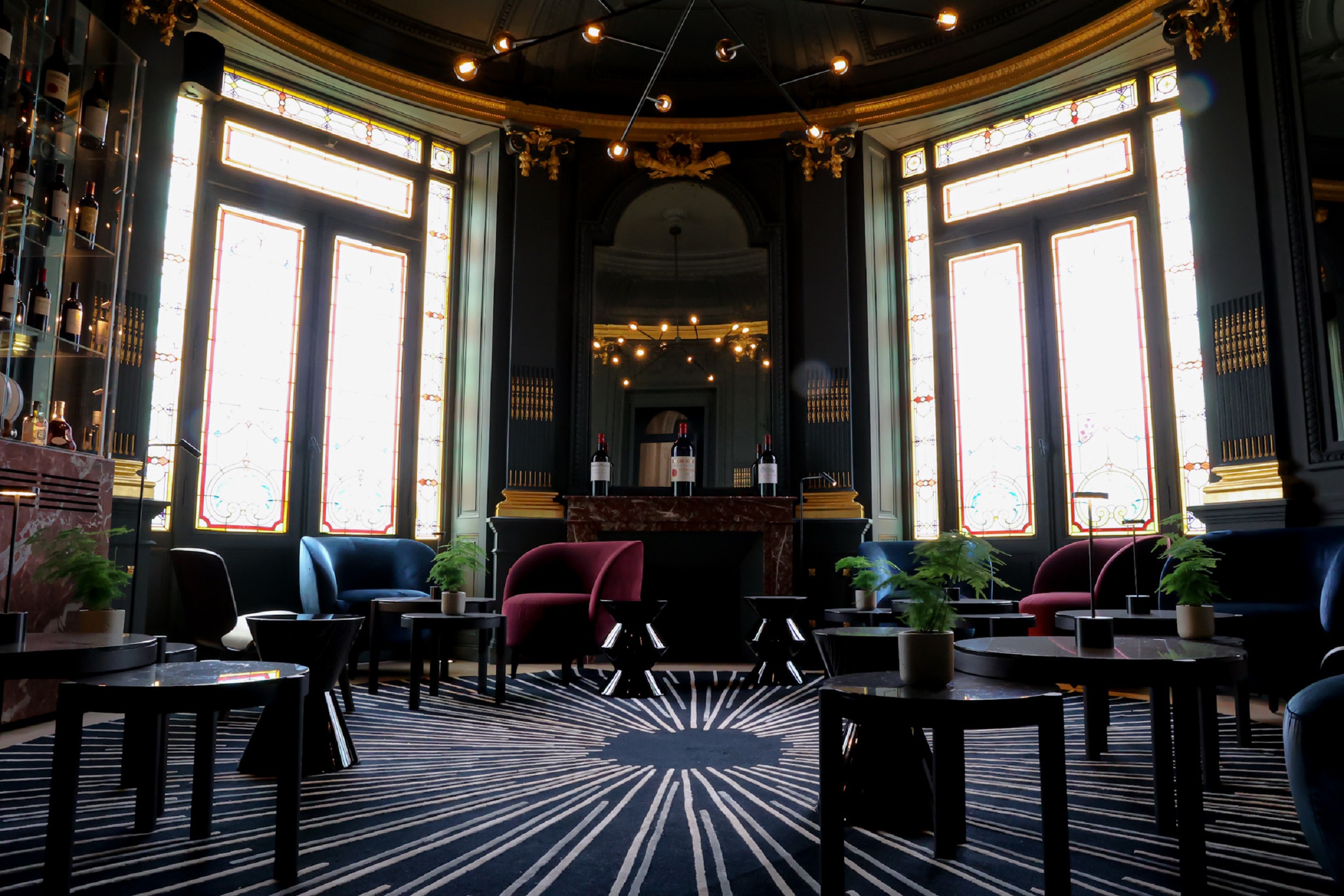 The Bedroom
The rooms outside the castle are located in the annex buildings. The idea was to infuse these rooms with the classical heritage of the castle in a modern treatment. The four-poster bed evokes the castle, the cornices in the ceiling surround the room and the headboards are adorned with moldings. This classic/contemporary dialogue is combined with nature in the rooms overlooking either the vineyards or the castle grounds. Nature is evoked through the different harmonies varying from blue, green and yellow.