On vacation around the corner!
Jean-Philippe Nuel talks about staycation, this new trend of escapade, discovery and comfort next to home. The borders are closed? It's an opportunity to experience your city, to find yourself in a different way, without exhausting the planet. New Yorkers loved staycation last summer. And you, would you be tempted by a Parisian weekend at the Molitor hotel or the General?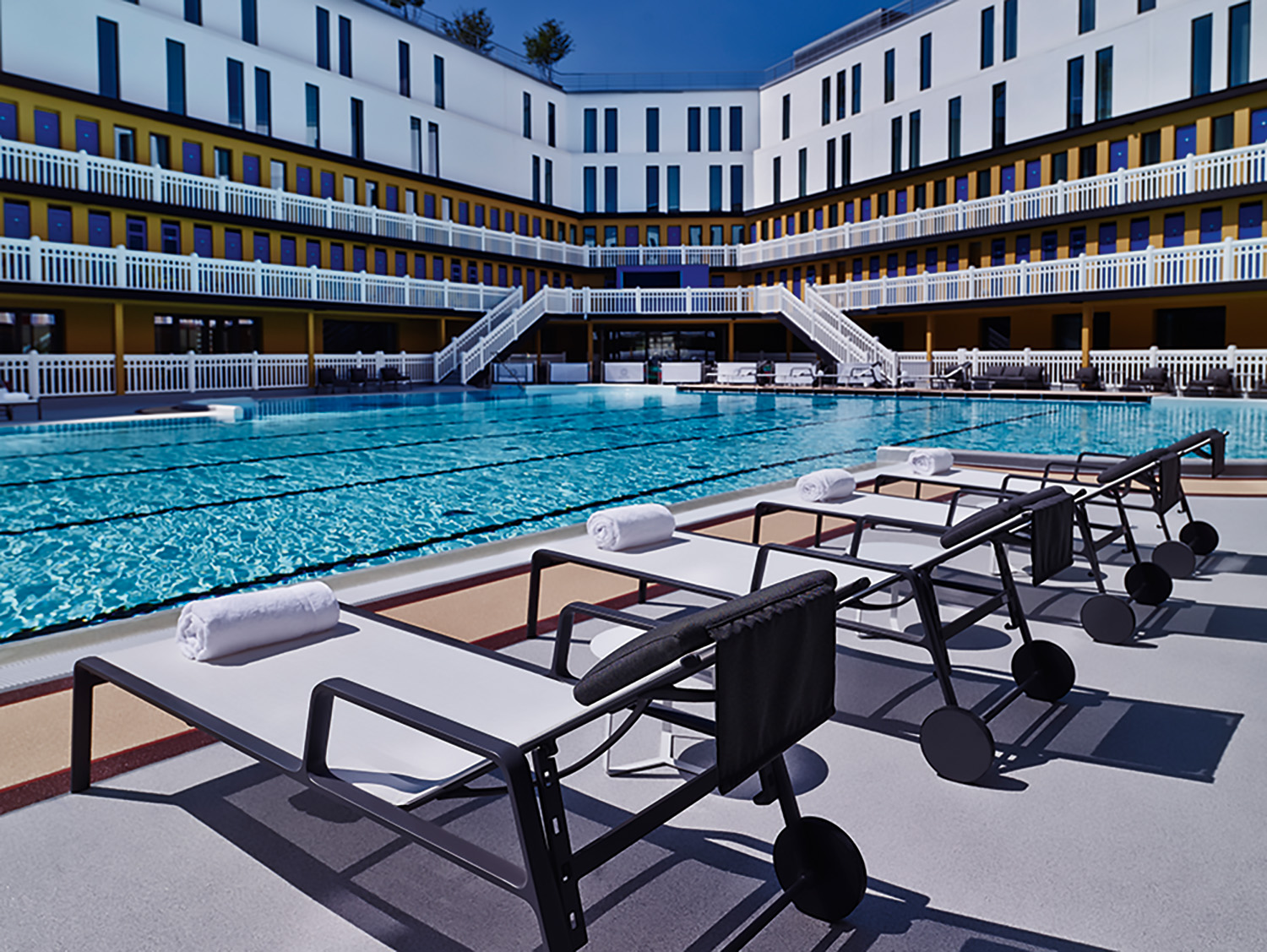 Winter vacations are here, and in many places, either borders are closed, or PCR testing and quarantining are required upon return.
This is quite an unappealing cocktail at a time when we all need a breath of fresh air, a new perspective, and a renewed energy. But where can we travel to? Forget the sun of Mexico, the charm of Morocco, and the heat of the Persian Gulf.
What if we were simply traveling next door, within our own city. Treating ourselves to a romantic weekend around the corner in an unusual setting and being lulled to sleep. In other words, becoming a tourist in our own city.
The idea of a staycation—a contraction between vacation and staying at home—is not new, but this trend is growing and could even become a major source of income for the hotel industry.
Well before Covid19 and the slowdown in business and tourism travel, staycations made it possible to escape from home for a long weekend without driving a car, riding a train or going to the airport. The simple idea of changing neighborhoods for a weekend dedicated to laziness, well-being or just a new of scenery can be enough to create a vacation feeling. Switching atmosphere without leaving the city.
Le Staycation pourrait constituer pour l'hôtellerie une nouvelle source de revenus
When the iconic Molitor swimming pool in Paris morphed into a resolutely contemporary hotel in 2014, which mirrored the party and artistic local scene, we never imagined that a Parisian clientele would take this establishment by storm.
Today, however, a lot of Parisians prefer the proximity of the Hotel Molitor to the highway traffic and commute to Normandy. A clientele for the weekends. Couples and families arrive as early as possible on Saturdays, settle down around the historic swimming pool, go for a walk in the adjacent Bois de Boulogne, dine in the hotel restaurant or in the neighborhood, take a detour by the bar, perhaps enjoy an artistic installation or a concert, and dive once again into the swimming pool opened 24-hours a day. They then sleep in a different place than their apartments and spend their Sunday morning having brunch while enjoying a ray of Parisian sunshine around the pool.
The same has happened at the hotel Le Général, close to La République neighborhood. Discovery tours are available for guests who just have to unhook a bike hanging from the ceiling. The hotel attracts young Parisians and suburbanites in search of an original trip to one of the most beautiful cities in the world.
When it was hard to find a house for rent outside of New York City last summer—and faraway tourism was at a standstill—New Yorkers rushed to hotels in Williamsburg, SoHo, and the Meatpacking districts in search for a rooftop pool to escape the heat and humidity. To access these pools, they had to book a room and be guests of the hotel. One or even a few nights with family, friends or just with a companion, a light travel bag, a cab or a subway ride away, and within minutes they would find themselves in a different place, away from their home office, their daily habits, in a space designed by others, and they can swim admiring as far as the eye can see the city's skyscrapers. In the evening, they can visit their temporary neighborhood, stroll around without being in a hurry to returning home, and push the doors of bars and restaurants—as long as they were open—that they didn't know existed.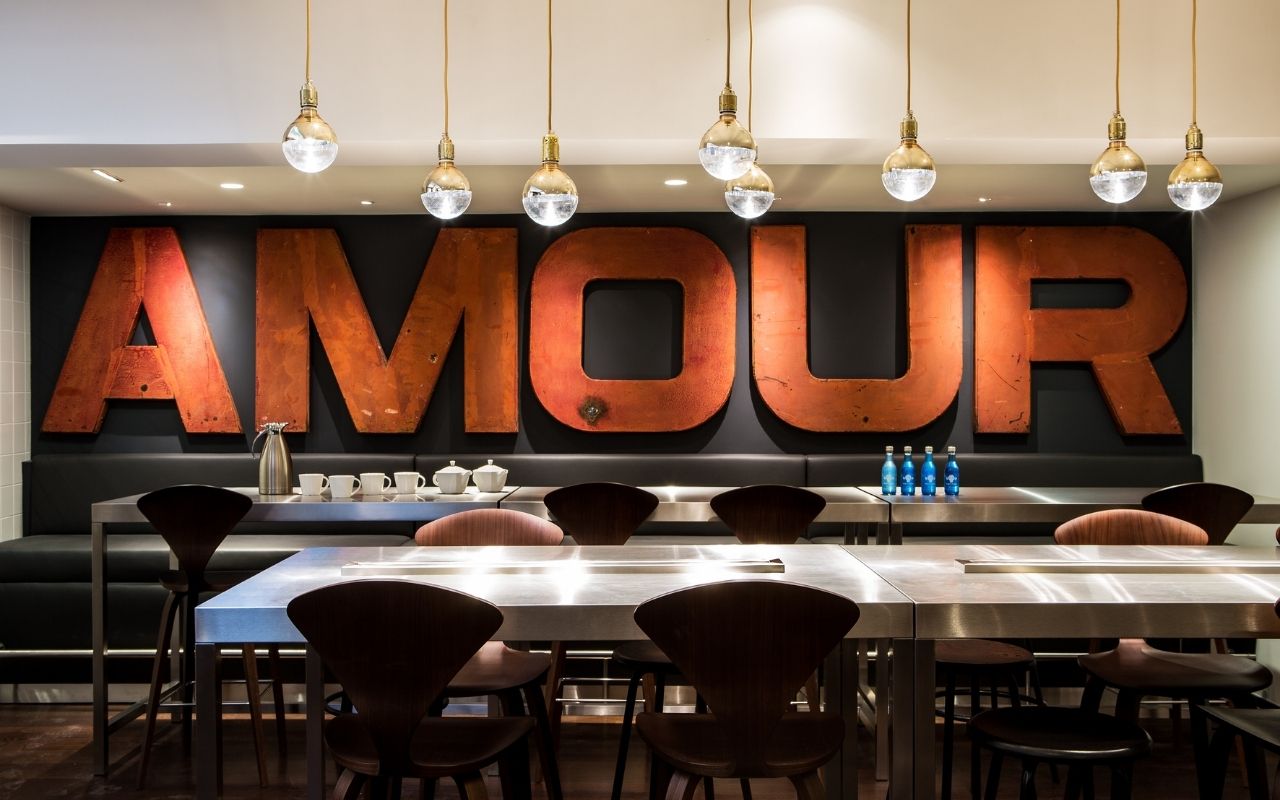 Le Général ©Gilles Trillard
Staycation: also an economic and environmental solution.
More than a temporary trend, staycation should become a lifestyle. Gone are the days of long car journeys, congested train stations and polluting airplanes just to spend a weekend away from home. Staycation is about discovering what's right in front of us, at our fingertips. Of course, stores, restaurants, art galleries, cinemas, and theaters are closed for now. But the possibilities for local adventures will be endless tomorrow when everything will finally reopen.
The concept of staycation is also a huge opportunity to diversify income.
If hotels know how to transform themselves into local destinations, they will be able to sustainably attract a local clientele. As the outcome of the health crisis remains uncertain, tourist activity recovery is likely to be slower than expected, and this new practice could help offset a decline in travelers. As long as hotels revisit their spaces and services to become the central point of a neighborhood or city, they will then be "the" destination for entertainment. People will be able to enjoy local artists or musicians, watch a film in an intimate screening room or enjoy a party, music and dancing; they could even cook local products by taking family classes—and of course they would then taste these recipes at lunch or dinner. The hotel will continue its metamorphosis to become a place of well-being as well, with spas, swimming pools, gyms, even perhaps meditation and yoga spaces.
We may forget someday that in February 2021 we could no longer travel to France or had to quarantine if we were traveling back to the United States from abroad because finally traveling close to home, just a few kilometers away, will have become a sought-after experience.