Delivery of the largest Danone headquarters in the world
Located in Rueil-Malmaison, near Paris and the La Défense business district, Convergence, the Danone headquarters, opened its doors. The agency was involved in the interior design of the headquarters, designing in particular the two reception halls, the three café-restaurants, the landings, the sanitary facilities, the boardroom, the auditorium and its lounge.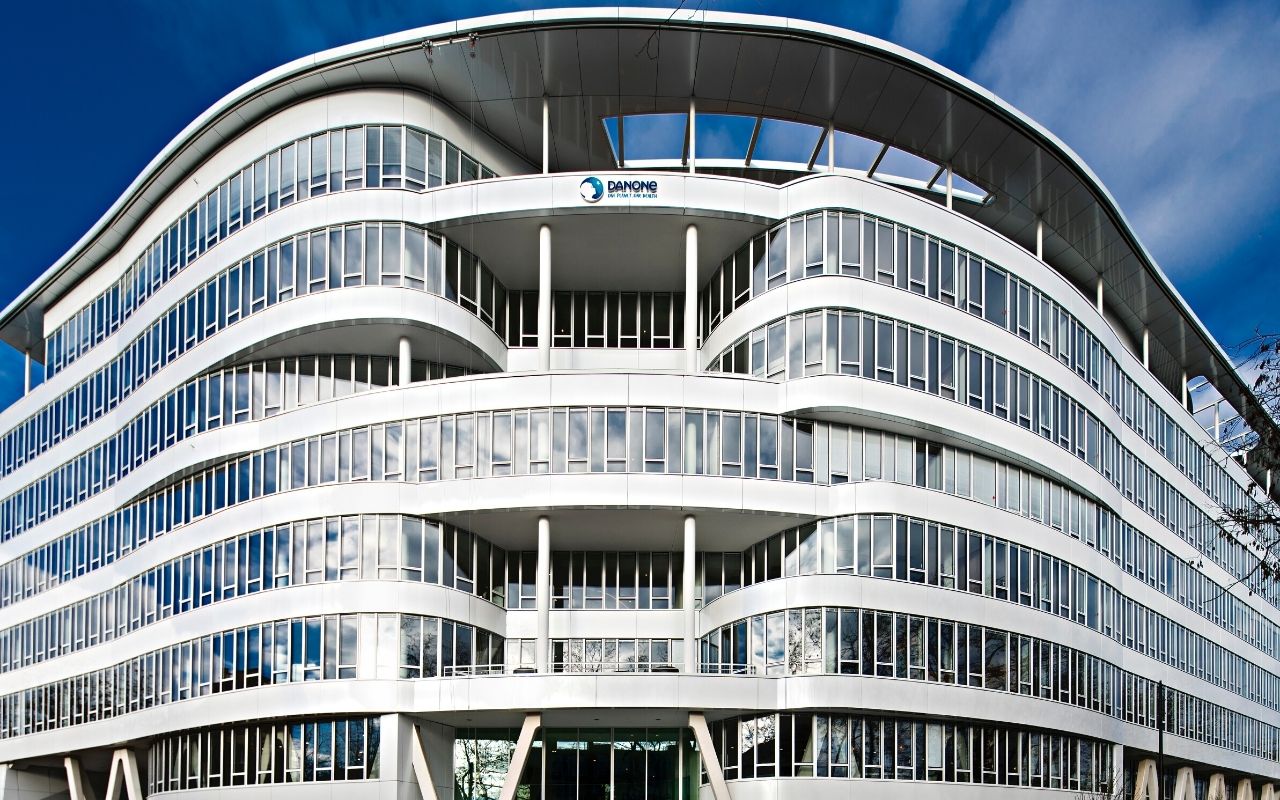 The largest Danone headquarters in the world
The project, developed by the Inovalis Group jointly with Pitch Promotion, is being built by Eiffage Construction. The project management was carried out by the teams of the ORY.architecture agency, and by the Jean-Philippe Nuel Studio for the interior architecture.
The notion of well-being was particularly emphasized, as it is synonymous with the values of well-being through food claimed by Danone. The group also advocates optimism, which we translated into a bright and colorful design. These values had a direct influence on the choice of materials and the color palette. The material wood, for example, is a mark of biophilia. In addition, the primary ingredients used in Danone products are water and milk: these ingredients inspire purity and mountain landscapes, hence the strong presence of wood and cooler colors, such as shades of blue.
The current ideas of ecology must also be a contribution for the direct users. This is the case here thanks to the presence of vegetation and omnipresent natural lighting.