Le Commandant Charcot
The inauguration of the ship Le Commandant Charcot took place in September 2021. This cruise ship was imagined by sailors to share the discovery of the Arctic and Antarctic confines while respecting the environment and the populations. This high polar exploration ship, flagship of the PONANT fleet, aims to be a place of wonder, awakening to knowledge and environmental awareness.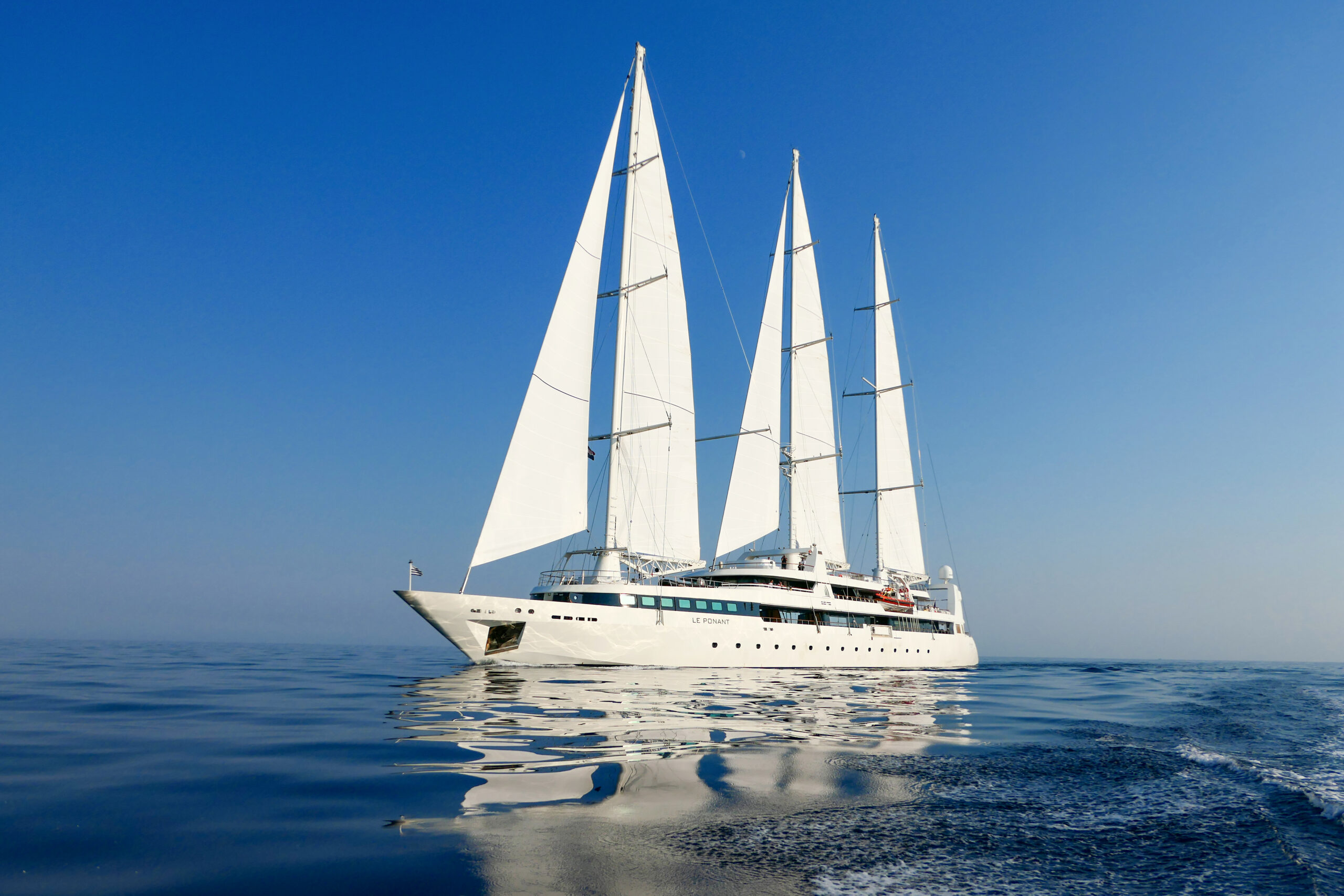 A boat in osmosis with nature
Inspired by a unique destination, the overall positioning of the ship is different from the other ships in the Ponant fleet. The approach is contemporary and in line with its environment through a unique maritime signature. The level of service is also more luxurious in terms of space and materials. The Commandant Charcot has been designed, in terms of materials, as a contemporary chalet in contrast with its beautifully beautiful but also very hostile environment. The atmosphere created is warm and elegant.
Specifically on this boat, two colors of wood interact to create contrasts while maintaining a very bright color palette with, for example, the use of parquet floors in the suites or granite in the bathrooms. Nevertheless, as on the other boats, it was necessary to integrate all the regulatory constraints, in particular against fire with the limitation of combustible materials.
A hybrid boat that protects the environment
Reflecting the union between land and sea, the decoration of the Commandant Charcot rooms represents the changing blues of the ocean and the warmth and comfort of natural materials such as wood. Each space is designed to let in natural light and offer a view of the extraordinary polar landscape. The boundaries between the boat and the nature that surrounds it are blurred.
A subtle balance between volume and intimacy is also found in the deliberately rounded lines of the objects, armchairs, sofas or in the ceilings of the suites, which invite tranquillity and express the DNA and character of the Ponant company.
The project was both an architectural and environmental challenge. The connection to nature is present in the interior design and the preservation of the environment is also at the heart of the ship's concerns. The Commandant Charcot is the first cruise ship to be powered by hybrid electricity and liquefied natural gas. All waste produced on board is recovered and traced. Single-use plastic waste has been totally abandoned on board.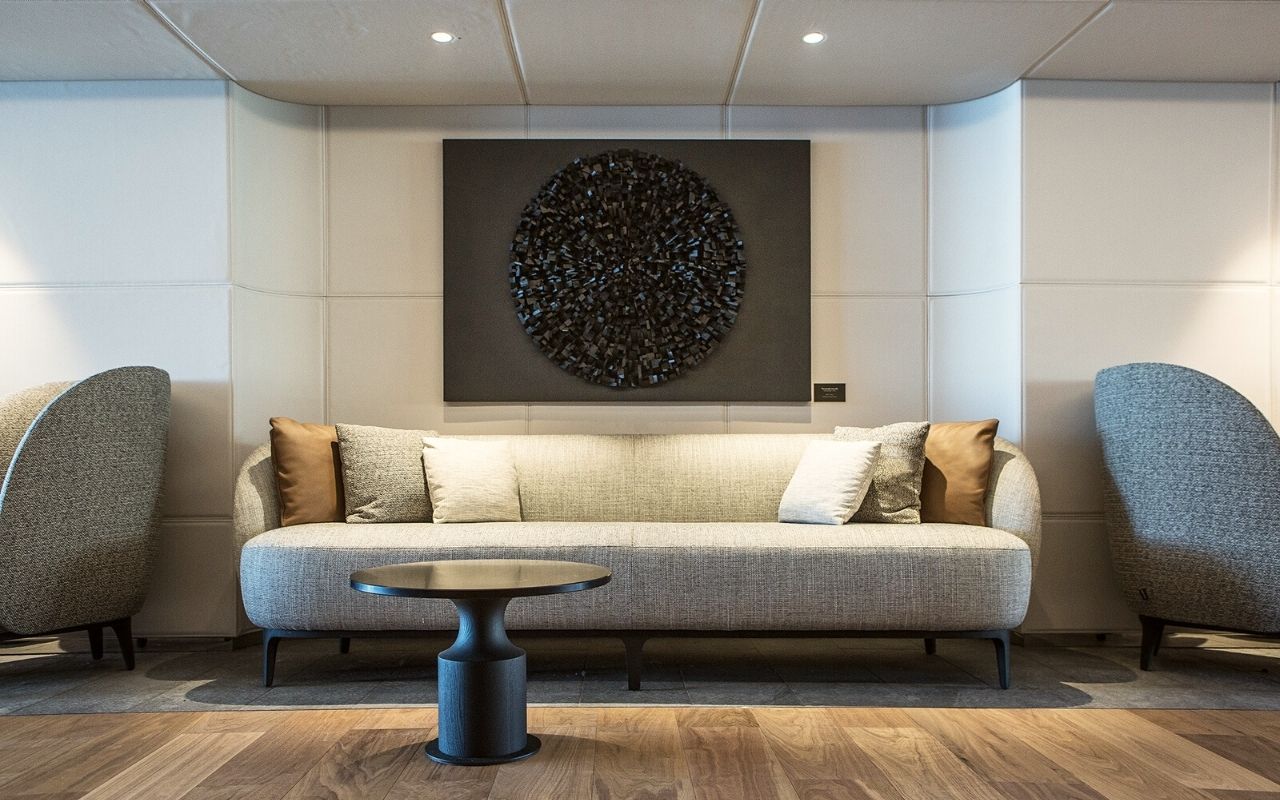 Le Commandant Charcot - Ponant ©Gilles Trillard